Competence Universal®
Dental Practise,
Filling-Materials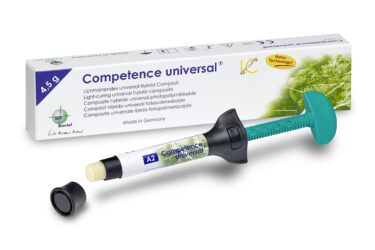 Competence Universal®
Refill - 4,5 g - Bleach
Competence universal® is a light-curing micro-hybrid composite for anterior and posterior restorations of all cavity classes. Competence universal® is very pleasant to use, as it does not stick to the instruments.  The composite exhibits very low shrinkage. Competence universal® provides esthetic and long-lasting results because it is highly polishable and translucent. Due to its high strength and extraordinary esthetics, Competence universal® is also suitable for the fabrication of veneers.
Product Categories:
Dental Practise,
Filling-Materials