Doublident®
Dental Laboratory,
Laboratory Materials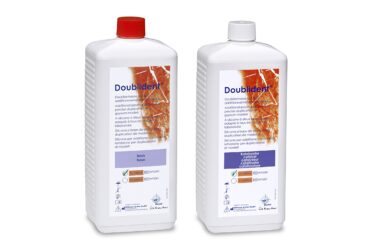 Doublident®
2 x 1000 ml Cat & Base, orange
Doublident® is a thin-flowing doubling compound based on addition-curing silicones. The two liquids, base and catalyst, are mixed in a 1:1 ratio, either manually or in an automatic dispenser. Doublident® is characterized by its high impression accuracy. It is also tear-resistant. The cured Doublident® is practically shrinkage-free. This means that the Doublident® mold can be stored for a very long time. In addition, multiple pouring is possible. Doublident® meets the material requirements of ADA Spec. No. 20.
Product Categories:
Dental Laboratory,
Laboratory Materials