DUR-LAB-SIL Hardener®
Dental Laboratory,
Laboratory Materials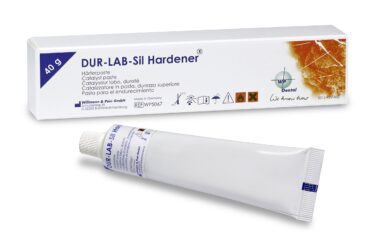 DUR-LAB-SIL Hardener®
40 g Paste
DUR-LAB-Sil® is an extra-hard laboratory silicone (putty) on a condensation-curing basis, specially developed for use in dental technology. Its very high thermal stability makes it particularly suitable for the pre-wall technique. Easy handling is guaranteed, as DUR-LAB-Sil® is non-sticky, dimensionally stable and heat-resistant. DUR-LAB-Sil® is mixed with DUR-LAB-Sil hardener paste®.
Product Categories:
Dental Laboratory,
Laboratory Materials