Fisseal®
Dental Practise,
Prophlylaxis/Cleaning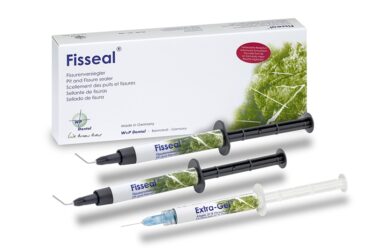 Fisseal®
white 2 x 2 ml + 2 ml extra gel + cannulas
Fisseal® is a light-curing composite for fissure sealing. The material is used for caries prophylaxis in the occlusal surfaces and strengthens the enamel by continuously releasing fluorides. A special manufacturing technique ensures that the material adapts very well to the fissures. This guarantees long-lasting sealants.
Product Categories:
Dental Practise,
Prophlylaxis/Cleaning