Light Bloc GF®
Dental Laboratory,
Laboratory Materials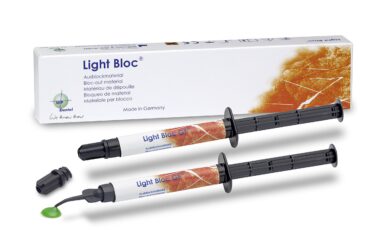 Light Bloc GF®
green - liquid - 2 x 2 ml
Light Bloc GF® is a light-curing, flowable resin that is used for blocking out undercuts and for building up and supplementing prepared dies and models, etc. Light Bloc GF® is light-curing and is supplied ready for use in the single-chamber syringe. This makes handling convenient and fast. The material can be applied directly from the syringe to the desired location.
Product Categories:
Dental Laboratory,
Laboratory Materials