Re-Cord®
Auxiliaries for impression technics,
Dental Practise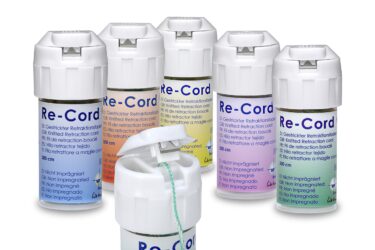 Re-Cord®
size #00 black-yellow - 300 cm
Re-Cord are knitted retraction threads made of 100% cotton. Due to its special knitting, Re-Cord ensures excellent tissue displacement and remains in the sulcus better than conventional retraction threads. This is because Re-Cord threads are made up of numerous tiny loops that form an interlocking warp. This special design results in even, durable pressure in the gingival furrow. In addition, Re-Cord has an excellent hemostatic effect, as it can absorb significantly larger amounts of hemostatic agents than conventional sutures. Re-Cord is available in five different strengths, individually.
Product Categories:
Auxiliaries for impression technics,
Dental Practise